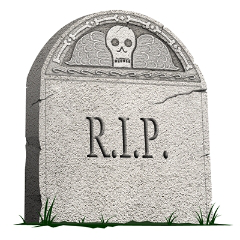 Anima eius et animae omnium fidelium defunctorum per Dei misericordiam requiescant in pace.
Honor Roll of the Dead
Proclaimed for all eternity, herein lies the all the souls that have given their lives, good, bad or indifferent, for Morrowind. May their deeds be recorded, their lives be celebrated and their bodies be interred in everlsting peace.
| Here Lies | Sex | Born | Died | Level | Place Killed | Killed by | Player |
| --- | --- | --- | --- | --- | --- | --- | --- |
| name? | sex? | born? | died? | level? | place? | by? | player? |